The 2100 network is a group of young and current executives who strive for broad prosperity from their positions. Diverse aspiring and established executives come together within 2100 to learn and work on leadership for the new economy, the impact economy.
Hajar Yagkoubi is a Next Generation keynote speaker, youth participation consultant and former UN Youth Representative for the Netherlands. During her two-year mandate, Hajar gathered input from young people on the Sustainable Development Goals, Human Rights, Security and the Climate Crisis. She brought this input to the UN via speeches she gave there. For instance together with the King during the High-Level Week of the 75th General Assembly of the UN, at the Peacebuilding Committee as the first Youth Delegate ever and at places like the General Assembly, High Level Political Forum, Climate Action Summit. Currently, Hajar is working in her own right on improving youth participation through public speaking and through consultations with governments, organisations and companies. Themes such as youth participation, sustainability and human rights are always at the forefront.
Jan Ernst de Groot is a director and supervisor in the large corporate sector and at several NGOs. For the past twenty years or so, he has been working from the boardroom to link commercial business objectives with issues of broad prosperity. He was, among other things, a member of the executive board of KLM. He is currently Chief Legal Officer and a member of the Executive Committee of Ahold Delhaize and a supervisory director of a large family firm. In addition, he is a member of the executive board of VNO-NCW and chairman of the supervisory board of two nature organisations. Food, human rights and climate have his special interest. Jan Ernst believes in the combination of knowledge, mindset and cooperation. The 2100 Initiative can help managers to discover and fill in the blind spots for truly widespread prosperity.
Aoife Fleming is a former UN Youth Representative for Sustainable Development. Aoife is committed to World's Youth for Climate Justice, a youth initiative to start a case at the International Court of Justice. She obtained her LLM in Financial Law from Leiden University. Her interests are legal and innovative solutions for a sustainable future.
Herman Mulder is co-founder and chairman of SDG Netherlands, and co-founder and chairman of True Price and the Impact Economy Foundation. He is also a member of, among others, the advisory board of Social Finance NL and the advisory board of TEEB, and an ambassador for the International Integrated Reporting Council (IIRC). Previously, Mulder was, among others, an independent member of the Dutch National Contact Point for the OECD MNE Guidelines (2007-2016); Board member and Chairman of the Global Reporting Initiative (2006-2014); and Director-General and Co-Head of Group Risk Management at ABN AMRO bank (1998-2006). He was named as 'one of the 100 most influential people in finance' by the US Treasury and Risk Magazine (July 2007). He was also appointed Knight of the Order of Oranje-Nassau in 2005 and received promotion to officer in 2017.
Professor Alexander Rinooy Kan is currently Professor of Business Administration and Economics at the University of Amsterdam. Previously, he was a member of the Upper House of the Dutch Parliament. He has also held many prominent management positions such as (but not limited to) Chairman of the Supervisory Board of EYE Film Institute Netherlands, Crown Member and Chairman of the Social and Economic Council (SER) and the Executive Board of ING Bank. The book he wrote with Gerdi Verbeet, 'Voorzitter!' on the art of chairing, is now in its sixth edition.
As a former UN youth representative of the Netherlands, Jahkini Bisselink had the opportunity to speak with thousands of Dutch young people. She took their input to New York and Geneva to give speeches at the United Nations and negotiate resolutions. When her mandate ended, she started doing research on her own generation, Generation Z. Now she works as a consultant and keynote speaker to provide insight into the world of Generation Z and facilitate intergenerational dialogue. As a Gen Z speaker she has had the opportunity to work with companies such as Deutsche Telekom and the European Parliament. More than half of the world's population is young, so young people are not only the future, but also the present.
Werner Schouten is a speaker on sustainability and host of BNR Koplopers. He is the chairman of the Jonge Klimaatbeweging (JKB), a national network of young people committed to a robust climate policy. JKB was the winner of the Trouw Duurzame 100 in 2020. Werner specialises in climate, generational justice, social innovation and broad prosperity in 2100.
Dr. Adrian de Groot Ruiz is executive director of Impact Institute and co-founder and director of True Price. Previously, he was a university lecturer in Finance at the Radboud University in Nijmegen. De Groot Ruiz is a member of Worldconnectors and an alumnus of Global Shapers Amsterdam. He is co-founder of the SDG Charter Foundation, a multi-stakeholder initiative to promote the SDGs in the Netherlands. He has founded several organisations focused on sustainable development, both nationally and internationally. His PhD research focused on behavioural game theory and was awarded cum laude at the University of Amsterdam. He has published several articles in renowned academic economic journals and is a much sought-after public speaker.
Last year, Nikki Trip was chairwoman of the national sustainability organisation and network for higher education: Students for Tomorrow. This was also the year in which she co-founded Stem op een Jongere, which encourages youth participation and representation in politics, and started Shareholders of the Future. The latter relates to her interest in the financial sector, specifically pensions, and the role of young people and sustainability within it. She speaks and writes (critically) about all these subjects in her podcast 'Expedition Future' for Fondsnieuws, and aims to ensure that her generation and their future are taken seriously.
Barbara Baarsma is a Dutch economist, professor, director and consultant. Baarsma has been CEO of Rabo Carbon Bank since 1 March 2021. From January 2019 to March 2021, she was CEO of Rabobank Amsterdam. In the above-mentioned and other positions within Rabobank, Baarsma developed the Rabobank-wide knowledge agenda and the structure of the knowledge organisation. She is also a professor of applied economics at the University of Amsterdam, a former crown member of the Social and Economic Council of the Netherlands (SER), Chair of the Bank Council of DNB and a member of the Corporate Governance Monitoring Committee.Before her move to Rabobank, Barbara Baarsma was a member of the Supervisory Boards of Loyalis NV, Espria and Aon Groep Nederland bv, among others, as well as a member of the Board of the Kas Bank Preference Shares Foundation and a member of the Advisory Board Responsible Investment at PGGM.
Michel Scholte has been a director and co-founder of True Price since 2012. He is also Director and co-founder at Impact Institute since 2018. The two social enterprises employ ~ 40 FTE. In January 2021, Michel was elected Minister of the New Economy. He is a sought-after keynote speaker and is author of many True Price reports. He has extensive experience in applying True Pricing in business. Moreover, he is a member of the think-tank Worldconnectors and an alumnus of the World Economic Forum Global Shapers network. Michel holds various advisory positions in the field of impact measurement and impact valuation. He is a board member of the Netherlands Food Partnership and co-founder of the Impact Economy Foundation. He holds an MSc in Sociology from VU University Amsterdam, and specialises in social research, agent-based modelling and living wages.
Jolande Sap is currently on the board of the Dutch Emissions Authority (NEa) and SAAT Triodos. She is also a non-executive director at Renewi and a supervisory director at KPN, KPMG and Arkin. Sap is also chairman of the Smoke-Free Table of the National Prevention Agreement and is active in Fairfood, the Springtij Forum and the Dutch Sustainable Fashion Week. Between 2008 and 2012, Jolande represented GroenLinks in the Dutch Lower House, and from 2010 as party chair. Before that, she worked as an economist in the field of science, policy and business. In that field, she was, among other things, head of the Income Policy Department of the Ministry of Social Affairs & Employment and director of expertise centre LEEFtijd, a consultancy for sustainable employment issues.
Peter Blom is a Dutch banker, former CEO of Triodos Bank and a supervisory director of various management bodies. In 1989, Blom was appointed managing director of Triodos Bank, and in that capacity initiated the opening of bank branches in other European countries. In 1997 he was promoted to CEO, a position he held until 2021. In addition, Blom was appointed to the Club of Rome in 2010 and in 2011 he initiated the Sustainable Finance Lab, with Herman Wijffels and others, a think tank of academics and banking executives. Blom is currently a member of the supervisory board of De Nederlandsche Bank, chairman of the Central Planning Commission (CPC), the supervisory body of the Netherlands Bureau for Economic Policy Analysis (CPB), and a member of the Supervisory Board of MVO Nederland.
Ms. Teresa Fogelberg is Deputy Chief Executive of the Global Reporting Initiative (GRI). She is also a board member of Cordaid, WWF Netherlands and the International Institute for Environment and Development. Previously she held various positions, such as Chief Reviewer of the Gender and Diversity Programme of the CGIAR at the World Bank, and Associate Professor of Anthropology at Leiden University.
Mert Kumru is a UN youth representative in the field of Human Rights and Security. For him, Human Rights brings together many themes, including sustainability and the right to a liveable planet in the future. In his work, it becomes clear that the climate crisis has been going on for a long time and contributes to human rights violations all over the world. Mert is active in the Netherlands and at European and international levels and is currently advocating for a generation test for policies at these different levels. In addition, he studies law at the University of Leiden.
Maria van der Heijden has been Director-Director at MVO Nederland, Europe's largest sustainable business network, since 2016 and focuses with its 2,000 partners and 50 employees on accelerating the new economy that is climate neutral, circular and inclusive with fair trade chains. Maria has 35 years of experience in various sectors of the Dutch and international business community in both large and medium-sized companies. As CEO Maria is experienced and skilled in stakeholder management, governance, earning models, social entrepreneurship and marketing. In addition to the traditional profit and loss account, entrepreneurship is about creating value for people and the environment. Maria thinks and acts in the interest of clients by concretely working on corporate social responsibility. Maria's work includes board positions at Women on Wings and De Normaalste Zaak. She chairs the Supervisory Board of Rabobank West-Brabant Noord and is a supervisory director of Het Groene Brein.
Future-oriented and long-term thinking is at the heart of everything Luce does. Since 2020, she has been a Crown member of the Social and Economic Council, where she, as former chairwoman of the National Youth Council and the SER Youth Platform, focuses on intergenerational issues and sustainability transitions. She is also a member of the Supervisory Board of the Young Climate Movement and a member of the advisory board of the Education Inspectorate and Young Impact. She also works as a Corporate Management Trainee at KLM on strategic sustainability issues, such as Sustainable Aviation Fuels. Luce holds a BSc in Management & Organisation Science (UU) and MSc in Global Business & Sustainability (EUR).
Pauline van der Meer Mohr
Pauline van der Meer Mohr is a Dutch executive and top commissioner. Van der Meer Mohr has worked at De Brauw Blackstone Westbroek, Shell and NAM, and until 1 June 2006 was Director of Human Resources at TNT. From 2006 to 2008, she was general manager and head of Human Resources at ABN AMRO. From 1 January 2010 until the end of 2015, she was President of the Executive Board of Erasmus University Rotterdam. She has been a member of the Executive Board of DSM since 2011. Since 1 September 2015, she has worked as a director and member of the Executive Board at HSBC, among other things. She is also a board member of the Concertgebouw and a member of the Supervisory Board of the Nederlands Danstheater. As of 1 January 2019, Mohr is chairperson of the Corporate Governance Code Monitoring Committee.
Prof. Dr. Herman Wijffels is an economist and former professor of Sustainability and Societal Change at the Utrecht Sustainability Institute of Utrecht University. In addition, he has held prominent roles such as Chairman of the Board of Rabobank Nederland and Chairman of the Social and Economic Council (SER). From 2006 to 2008 he was the Dutch representative to the World Bank. He is also co-chairman of Worldconnectors, and chairman and co-founder of Sustainable Finance Lab.
Enaam Ahmed Ali is a development economist, UN Women Representative 2022 where her focus is on climate and technology. She works at Rabobank as an innovation manager. There she leads a team to create access to finance for small farmers in developing countries through alternative data. She is also on the board of UN Women NL and Women's March NL.
Thomas Steiner is a director and corporate identity consultant. Steiner is currently active as associate of the Sustainable Finance Lab, a think tank of academics and executives in the banking sector. He is also director of FluxusTime, board member of Aardpeer, the Turn Club, director of Stichting Van Ede & Partners and advisor to the board of Impact Institute and True Price.Previously, Steiner was active in the Dutch Banking Association as a member of the Sustainability platform and he was active within Triodos Bank for almost 30 years, including as spokesperson, International Head Corporate Communications & Marketing and International Director Corporate Identity and Communications.
Julia van Boven works as a consultant at the Sustainable Finance Desk of ABN AMRO. Her colleagues sometimes refer to her as 'the conscience of ABN AMRO' because, thanks to her background in philosophy and applied ethics, she sees the world through moral glasses.
In addition to her work at ABN AMRO, Julia is a budding mediator and is researching how the preventive use of mediation can promote cooperation on circular innovation.
Martijn is sustainability manager at Lidl, where he is responsible for making the purchasing of products more sustainable. Besides his work, he is a supervisor at Stichting Natuur & Milieu, and a member of the Worldconnectors think tank. Before his work at Lidl, he was the Dutch UN youth representative for sustainable development. Martijn has been in the Sustainable Young 100 (DJ100) twice.
Lianne de Bie has been the director of the Slow Food Youth Network (SFYN) Netherlands since 2019. As director, she works daily to give young people the right tools to change the food system sustainably. She also founded a youth platform in cooperation with Groenpact to increase the voice of young people in the green domain, co-founded the social enterprises Locals and De Seizoenarbeiders and initiated several campaigns such as National Potato Day. The themes of food, equality and sustainability are central to all her activities.
Gilberto works on the future of our society, economy and climate. As a speaker, moderator, consultant and activist, he tries to facilitate the transition to a just and inclusive world. Especially by paying attention to the things that have the most impact on people's lives. Gilberto works as a youth mobiliser at the Climate Crisis Coalition and is Head of Impact, Equity and Inclusion at Kolektivo, a social enterprise that aims to build a regenerative economy using crypto-innovation. Gilberto is a Youth Advisor to the European Commissioner for International Partnerships, Partnerships Manager for the African Caribbean Pacific Young Professionals Network, External Relations at Global Shapers Amsterdam and Board Secretary of Stichting OCAN.
Eva Koffeman was the first Dutch UN youth representative ever in the field of Biodiversity & Food. She spoke at the United Nations on agriculture and biodiversity, wrote opinion articles in various Dutch newspapers and was named Food100 food hero under 30. Her graduation thesis for the UvA master's degree in Consumer Marketing won a global thesis prize from The Protein Report. Currently, she is using her knowledge and skills in the field of marketing for a greener world, among others at Those Vegan Cowboys, a company that makes dairy without cows.
Pieter is a student of political science at the VU University Amsterdam and works as a policy advisor at the VO-raad (association of secondary education institutes in the Netherlands), where he focuses on the future of education. For a year, he was president of the LAKS as a representative of secondary school pupils. In this capacity, he has, among other things, made a case for a future-proof curriculum revision and the cancellation of final exams in the first months of the coronation pandemic. Furthermore, he has been part of the SER youth platform, Coalition-Y and the core group of YouthForClimateNL, which managed to organise large school strikes in 2019 to promote more decisive climate policies. Finally, Pieter is a social filmmaker.
Lindsay Vogelzang is an anthropologist and an independent entrepreneur. Since 2013 she is committed to meaningful youth participation, in which she believes in mutual learning between adults and young people in youth-adult partnerships. In her vision, youth participation is not a box to check off but a necessary reflection method for all stakeholders to make the choices of today that will impact our world in 2100. She gained her experience and expertise in the role of senior project leader at the National Youth Council and as director at CHOICE for Youth and Sexuality. Within the sustainability issue, she believes culture building and change plays a vital role. Lindsay has a BSc Cultural Anthropology and an MSc International Development Studies.
Jardo graduated in the Masters in Physics (cum laude) and Science Business Innovation. As an avid kickboxer, he became Dutch Student Champion Boxing in 2018 and in 2020 he won the "StudenTalent of the Year" Award from the Free University Amsterdam, followed by the "Innovative Student of the Netherlands" Award in 2021. As a sustainable entrepreneur, he is now working on his green tech startup Liion Power. This earned him a place as a Dutch finalist in the Postcode Lotteries Green Challenge, winning a prize of 100,000 euros to further develop his ideas for a sustainable world.
Ruby Kooter is a strategy consultant at Boston Consulting Group (BCG), where she is committed to sustainability and social impact. Before that, she spent 3.5 years at Airfrance-KLM in various roles, including as a management trainee, in the sustainability team, as a facilitator of discussions about climate between the management and young KLM employees, and as a director at the Wings of Support foundation. From her background in international politics and human rights, she is interested in the question: how do we radically redesign governance systems – from small businesses to global institutions – in order to effectively tackle the major problems of the future and distribute the burden more fairly.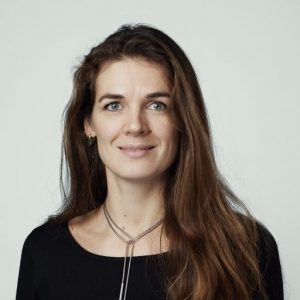 As business development manager at Invest-NL, Jorine Zandhuis contributes to the mission to accelerate the transition to a carbon-neutral and circular economy. She focuses on cooperation with European institutions and the development of new financing products. Also before her time at Invest-NL, Jorine made an impact by stimulating high-tech and meaningful innovations. First as the first employee of a high-tech startup in the Netherlands, and then in early-stage funding of Deep Tech startups in San Francisco. The intersection between science and societal impact has always strongly appealed to her. Besides her studies in Biomolecular Sciences, she worked as a freelance science journalist and did research for the Access to Medicine Foundation.
Laura de Vries is Climate Ambassador of the Future at the Ministry of Economic Affairs and Climate. Under the leadership of former climate envoy Marcel Beukeboom, she followed a course to become climate ambassador. Laura focuses on accelerating the climate transition and on shaping an inclusive climate transition. Laura is also vice-chairwoman and the board member for government & politics at the Young Climate Movement. There, she ensures that the voice of young people is represented in politics. Furthermore, Laura is an expert in the field of diversity and inclusion and is European Climate Pact Ambassador where she promotes youth participation at the European Commission. As of December, she is working as an interim project leader and consultant within the energy transition.
Thekla Teunis is co-founder of Grounded. Grounded works with farmers in Africa on a transition to regenerative agriculture. To make this form of agriculture work economically for the farmer, Grounded sets up local processing and marketing companies and builds short, sustainable and transparent chains. Previously Thekla was co-founder of Stichting Move, a foundation that pairs children in underprivileged neighbourhoods in the Netherlands with students, to make the neighbourhood more beautiful together. Thekla studied mathematics and language and cultural studies at Utrecht University.
Julie Hooft Graafland is a consultant at McKinsey & Company. Besides her work, she is involved in various movements, including the World Economic Forum Global Shapers network. Education has her special interest. At the moment she supervises the National Think Tank 2021, which devises concrete and impactful solutions to improve the quality of (primary and secondary) education in the Netherlands. Julie holds an MSc in Economics and will pursue an MBA at INSEAD in 2022.
Info
E-mail: info@impacteconomyfoundation.org
RSIN: 860162710
Click here to read the IEF Policy Plan (Dutch)
The Impact Economy Foundation is a Public Benefit Organisation (Dutch: Algemeen Nut Beogende Instelling, ANBI) and complies with the ANBI Conditions.